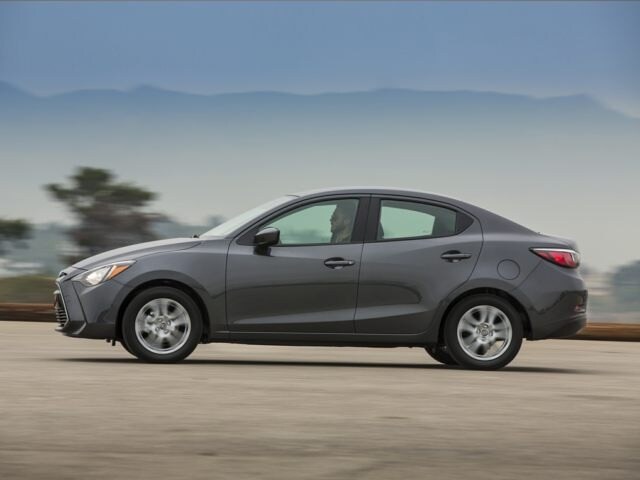 Just when you thought that the 2017 Toyota model year line-up couldn't possibly get any better, along comes the 2017 Toyota Yaris iA. This well-equipped, tech savvy marvel of automotive engineering gives you the features that you love, a price that you can afford, and a look and feel like no other compact car on the market today. Check it out online, or even better, in person on the lot of Haley Auto, and experience car shopping and buying the way that it was meant to be. Haley Auto, your home for great cars near Richmond.
Features Make the Car
Let's face it, we all love features. Whether it comes to technology, safety, or trim, features are what make the world go round. Thankfully, the 2017 Toyota Yaris iA is certainly not lacking in the features department. With great features like power outside mirrors with LED turn signal indicators, integrated backup camera, and an active safety system, your new 2017 Yaris iA will meet your needs and exceed your expectations. Fall in love with yours on the lot of Haley Auto, and get a great deal on a great car guaranteed.
It's The Small Things
Sure, we know, it's not the small things that you notice first, but it is the small things that you appreciate most. These are the things that everyone might overlook, but not you. The 2017 Toyota Yaris iA has the small things covered. From the standard alloy wheels, chrome-tipped exhaust, and sport seats, the 2017 Yaris iA goes above and beyond. So, if you are like us and appreciate often overlooked details that bring a great car together, take one for a test drive with the friendly sales staff of Haley Auto, and experience a car done right with the 2017 Toyota Yaris iA.