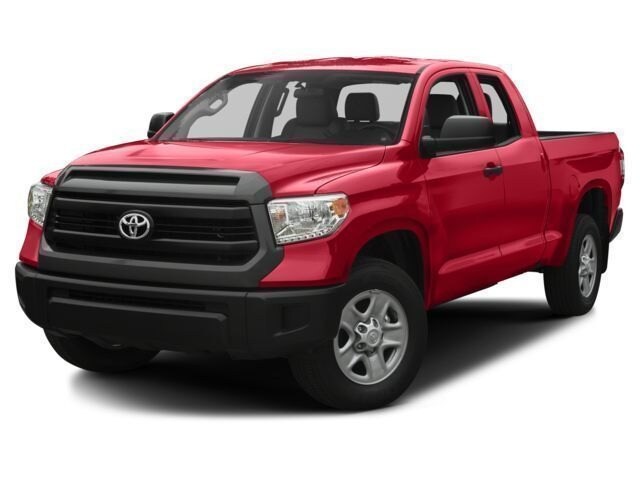 If you are more of a full-sized truck kind of person, the 2018 Toyota Tundra is exactly what you have been looking for. When you go Tundra, you get the same great features as the Tacoma, but get that additional space and power that you have been looking for. When is the last time that you got the same thing advertised? Come see all the reasons that owning a new 2018 Toyota Tundra is the right answer for people that aren't afraid to work hard and play harder both during the week and on the weekend.
Big Power, Big Towing
If you are the kind of person that cares about the capabilities of their truck, the 2018 Toyota Tundra is a very capable, bold addition to any person or family. Whether you are using that additional power to tow the camper out for the weekend, get the trailer to the job site, or haul firewood to keep you warm in the winter, the Tundra is ready and waiting for whatever you can throw at it. Come see it in person, and dare to be different this season in a 2018 Toyota Tundra from Haley Auto.
Unforgettable Appearance
From the very first moment you see it, you already know that the Tundra isn't just another knockaround piece of equipment. It is a hardworking, hard playing truck that isn't afraid to not take no for an answer. Never settling is what we do best. So, if you are ready to get more out of your truck, we would be happy to help. Find out how on the lot of one of our dealerships. Great trucks, great people, only at Richmond's home for everything Toyota; Haley Auto.